GAME-FRAG NEWS UPDATES
New Market! We are listed on AltMarkets! Buy Now
New tournament coming up next month, don't miss out
Giveaway for best 2021 gameplays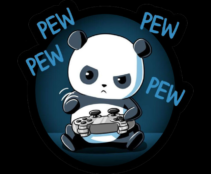 [TP] Tactical Panda

[TP] Tactical Panda
PC, Xbox, Cross

Platforms

United States of America

Location

English

Language
Tactical Panda is the Official GAME-FRAG Development Team. We are a large group of cryptocurrency users, developers, who love gaming! What more could we give you but a ESports Package that you would love?
Our cryptocurrency project is based off the PIVX5+ codebase. We choose PIVX because they are a long standing development group that is known to love doing what they do best. Combined with our use-case, we are sure this will soon be a gamer favorite.
Do not forget to join us on our telegram and discord to get the latest project updates and event schedual.
Matches
This team doesn't have any matches yet!
Games
This team currently doesn't have any matches!
This team doesn't have any tournaments yet!